Like any new technology, cloud computing comes with its fair share of risks and opportunities. Some business owners question the security and privacy of hosting data in the cloud, but there's no denying the enormous value that it can bring to today's businesses.
If you're not convinced of the opportunities cloud technology creates, it's important to remember that most concerns are misunderstood. Most breaches actually result from human error rather than faults in technology. Moreover, like any technology vendor, cloud providers come in many forms from the downright terrible to the truly outstanding.
Why are businesses migrating to the cloud?
Almost every business is now using cloud technologies, such as online storage, hosted email, online collaboration platforms, and virtual desktops. All cloud services, whether apps, virtual desktops, or any other form of computing resource, are hosted in remote data centers, such as those operated by Google, Amazon, and Microsoft. As some of the biggest technology companies in the world, they're at the very cutting edge.
Cloud providers have enormous financial resources that give them access to technology that no small business can ever hope to own in-house. One of the main reasons businesses migrate to the cloud is to gain access to that technology.
Modern data give clients access to all the computing resources they could ever need on an on-demand basis. This makes a cloud-hosted computing environment massively scalable to the extent that it can grow with the needs of your business, even if you have global ambitions. Because everything is managed by the service provider, clients no longer need to worry about things like expensive hardware upgrades and maintenance.
The cloud has few limitations or disadvantages, and those who claim it's a curse are either not using it properly or working with the wrong service providers. However, that's not to say the cloud is the be-all and end-all. There are some applications that aren't a perfect fit for a remote computing environment. These include highly specialized and bandwidth-intensive tasks, which are still generally better off being taken care of in-house.
How to overcome the security and compliance challenges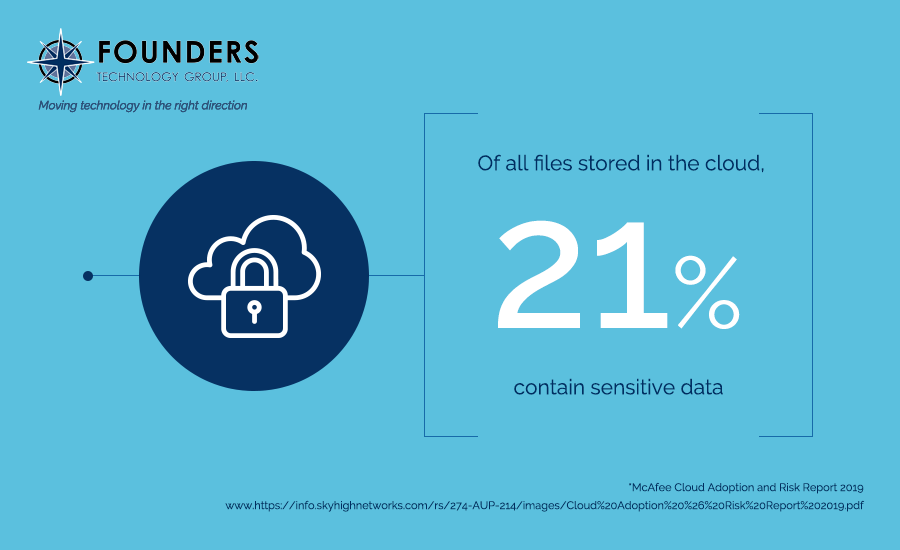 According to a recent study by McAfee, 21% of all files stored in the cloud contain sensitive data, and it's increasing by 53% year over year. With information security and privacy being among the biggest concerns of modern times, government and industry regulators are always tightening the rules governing how companies can collect, store, and use personally identifiable data and other sensitive information. Admittedly, the cloud can sometimes present a minefield of security and compliance concerns, but in the end, the responsibility to choose a vendor that can address your concerns is your responsibility.
The problem is that too many business owners attempt to make the move themselves without having the required expertise. This results in misconfigured instances that present a raft of potential security risks and can easily leave businesses in a worse state than before they moved to cloud environments.
It cannot be overstated that you need a reliable technology partner unless you have a fully developed in-house IT department. It's also necessary to extensively vet your technology partners and ensure that they themselves are in full compliance with any regulations your company faces. In the end, the cloud is all about the journey rather than the destination and, with a reliable IT partner on your side, you can achieve incredible things for your business.
Founders Technology Group is your IT solutions partner with a vested interest in helping your business achieve outstanding value from modern technology. If you're in Connecticut or North Carolina, call us today to learn more.